Apr 3, 2015
So, now that spring time is in full swing, some of my cocodrillo's clothes are already nicely packed in boxes to be placed in the attic for next year. The jacket that Daniela was wearing I purchased last season at Zara and at the time it suddenly got so cold  that she couldn't flaunt its beauty. It can be worn on days like today which is neither cold nor hot and I can also picture it layered with longer t shirts with funky graphics on it!
I'm also a big fan of slouchy hats like she was wearing, it gives her a cool and hippy look.Of course I had one excactly the same for myself that I made hoping to match with my daughter, but when the time for pictures came around I had misplaced it somewhere-((.The hand bag is also crocheted by myself which is made to complement the hat.
Wunway brand is where Daniela's tights come from, which is worth mentioning, because this Brand was created by three mothers with a total of ten children and their inceredible taste for kids fashion.The products are well curated pieces styled to perfection. My wish-list from them is growing by the seconds. From gorgeous accessories to harem pants and high top wedge snickers. I want them all 😀
In the meantime I need to run and start getting ready for Easter, which includes dying eggs with my kiddos , preparing the Easter Egg Hunt, and baking some traditional polish  goodies such as ( babka).
Thank you for stopping by
Wishing you all a Happy Easter !!!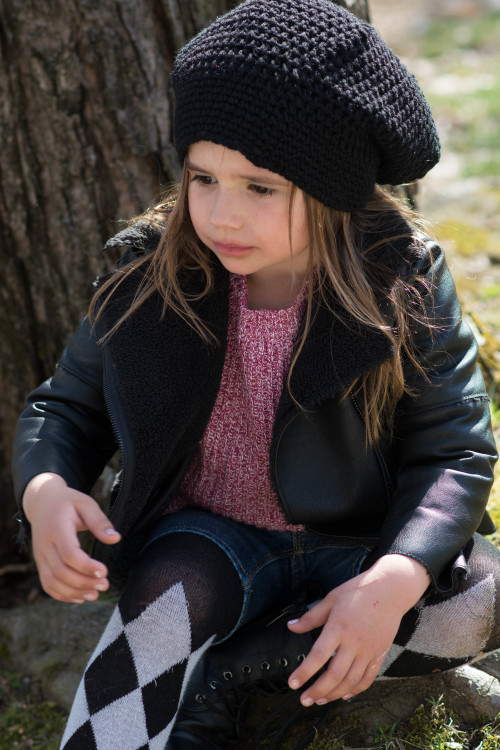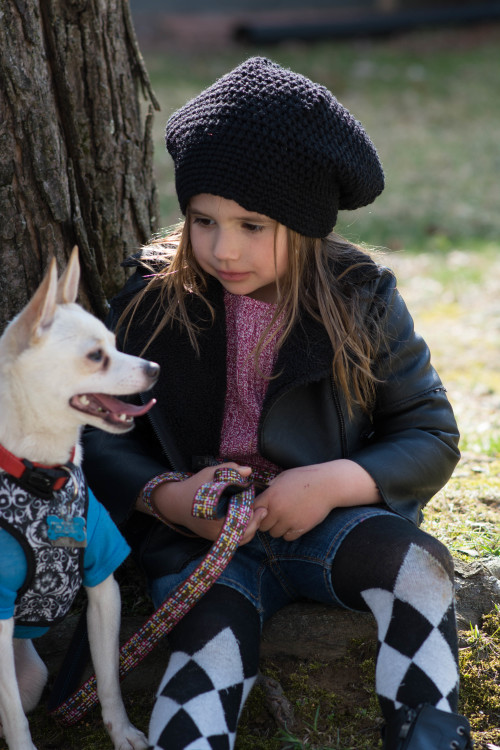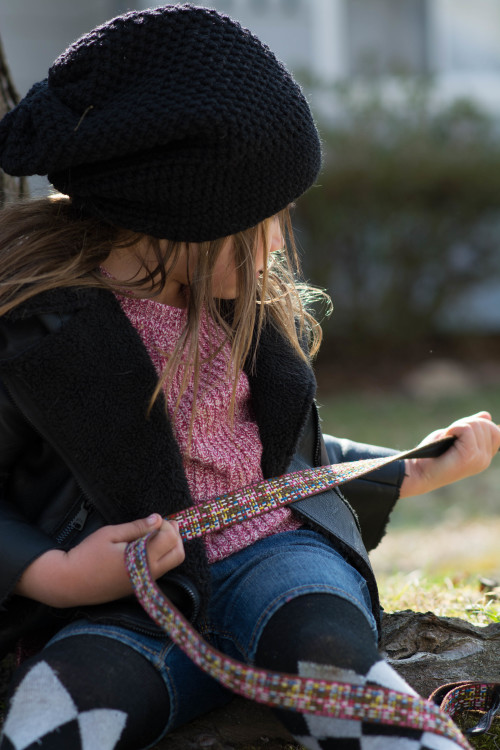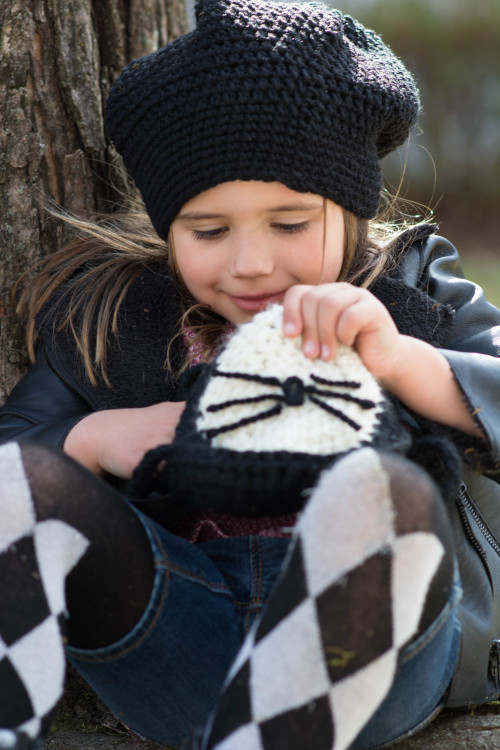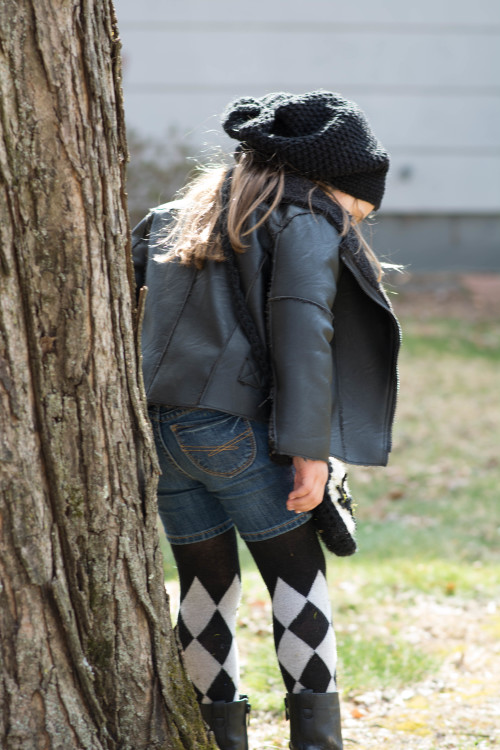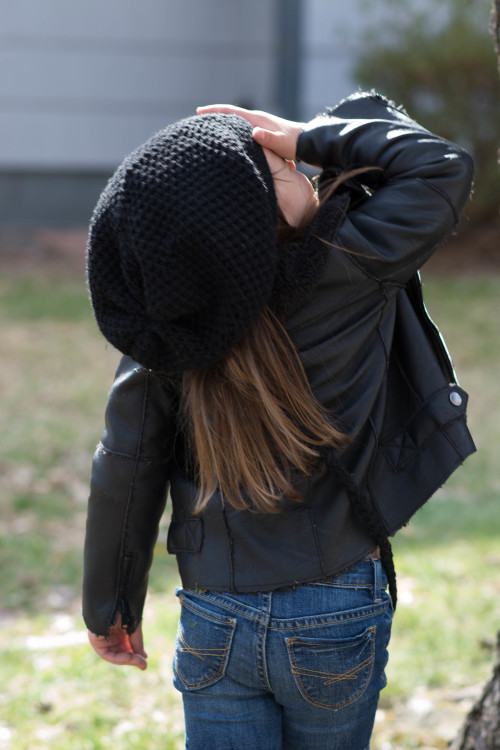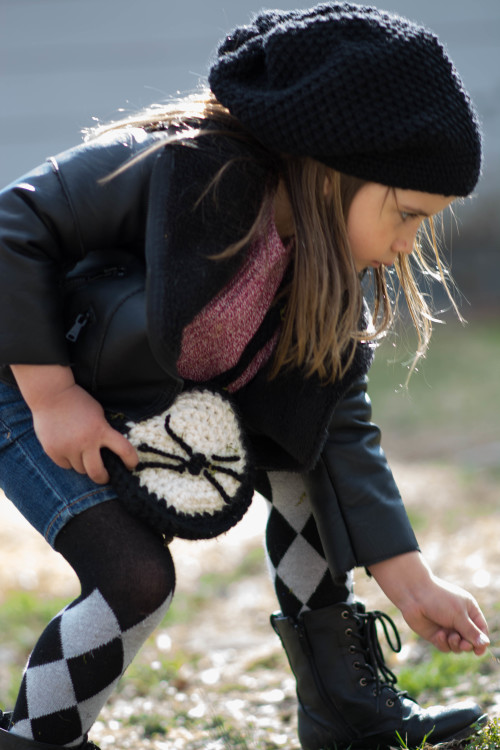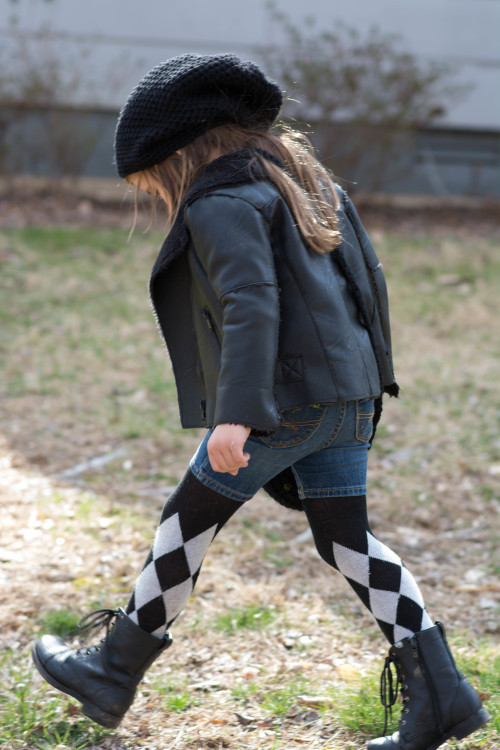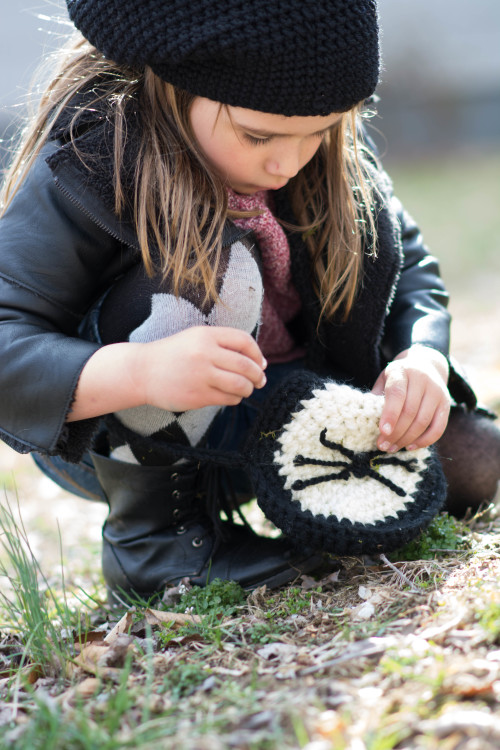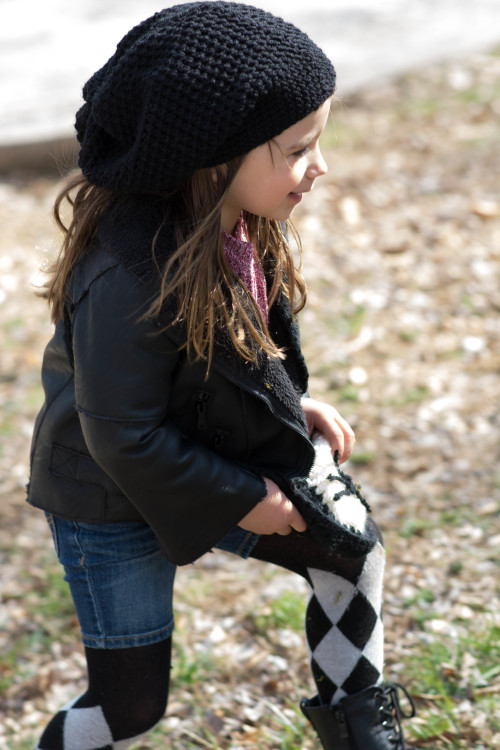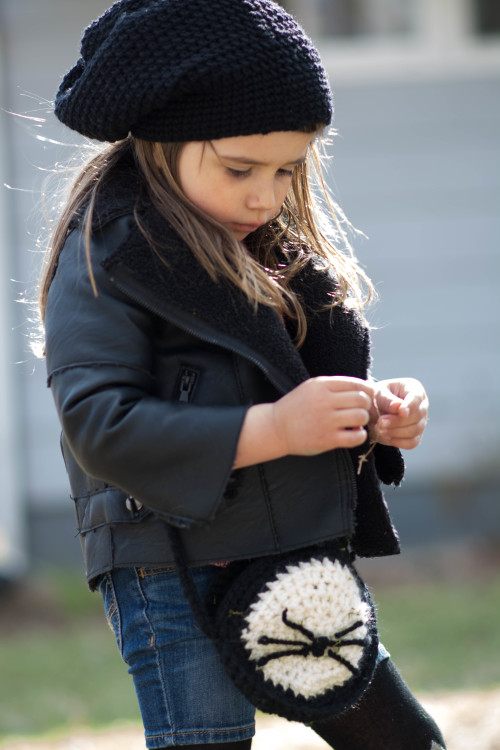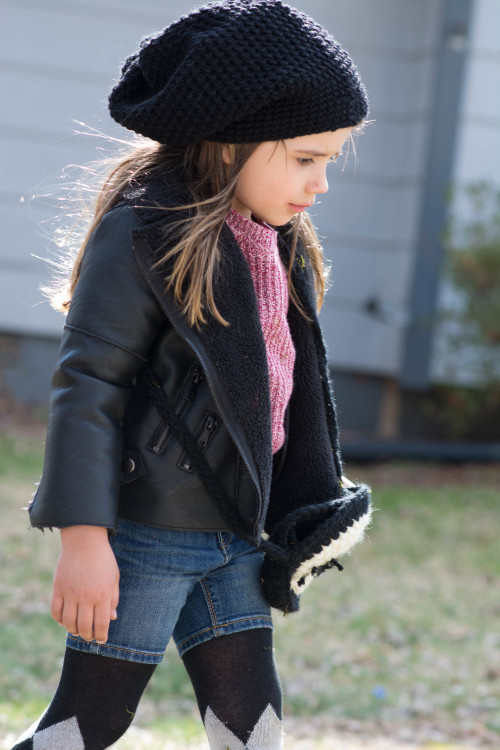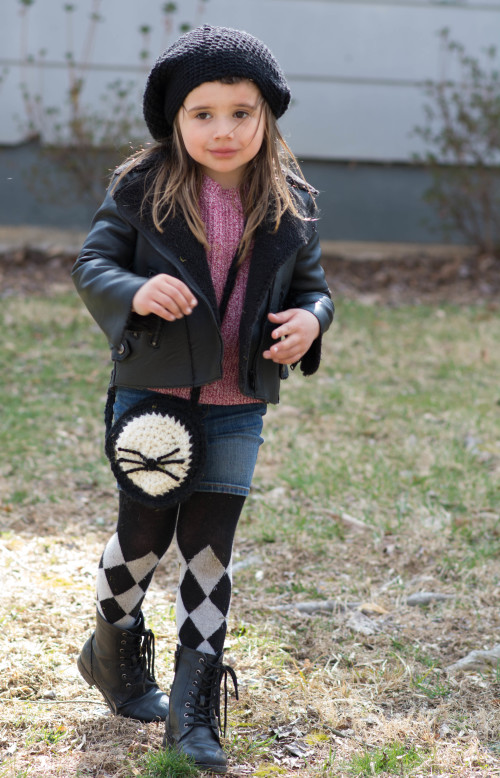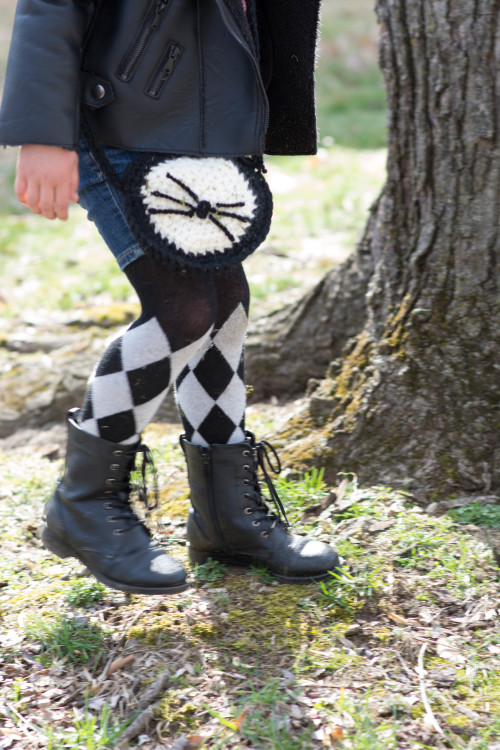 Daniela:   Jacket-  ZARA similar(here),  Sweater-Gap,  Shorts- Gap,  Tights- Wunway, Hat& Bag- made by mom, Shoes- Zulilly