Again this season, Aztec print invaded fashion – bold hues, neon pops and zig zag patterns came into the spot. This particular print began its invasion within fashion industry in 2013, spreading towards various accessories becoming THE trend of 2013. This J.CREW dress is a proof that it has never left and I totally surrendered to it again. This garment was embroidered with neon-hued Aztec print on a very soft cotton fabric. The look has been spiced up with oversize, bug-eyed retro sunglasses which evokes an image of an iconic woman from 1960's, the first lady – Jacqueline Kennedy Oasis. I could not have picked different shoes for this gorgeous dress than ballet flats. Sunday afternoon, the time of so-called golden hour and my little Fashionista…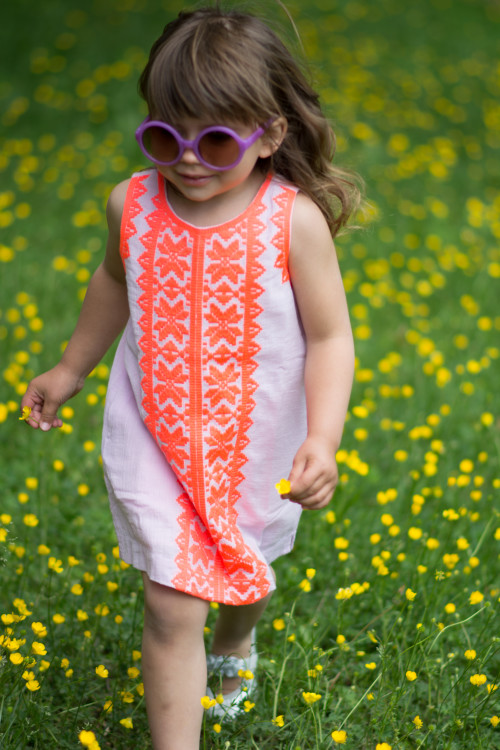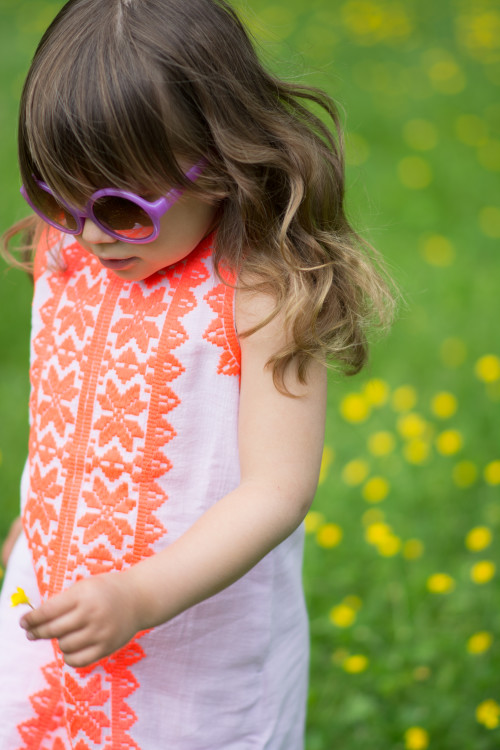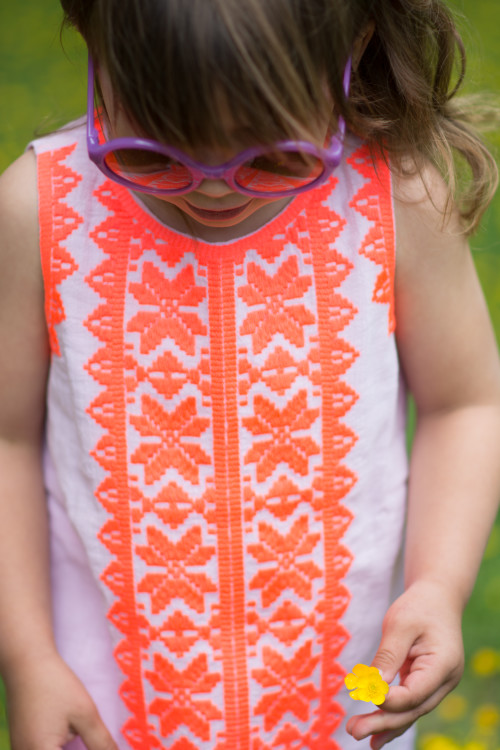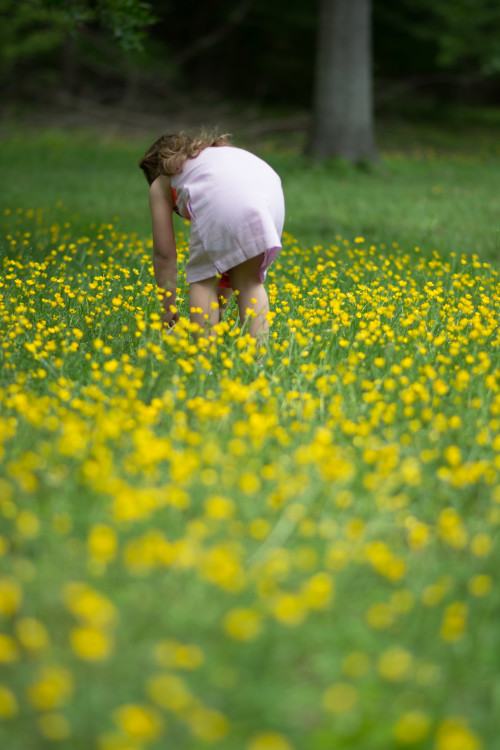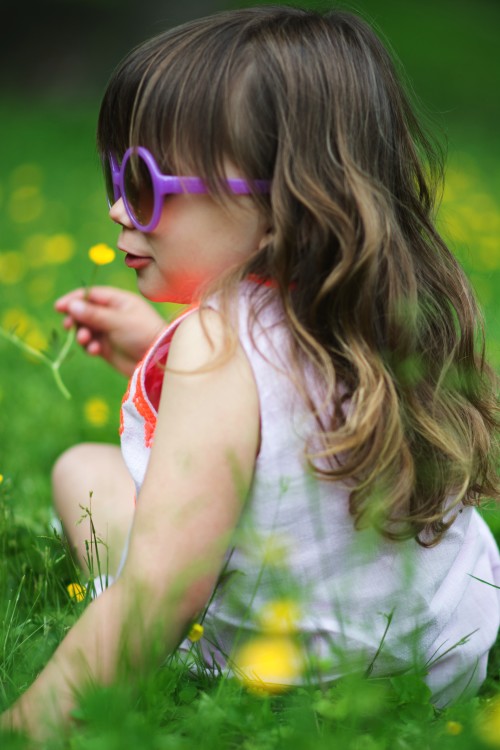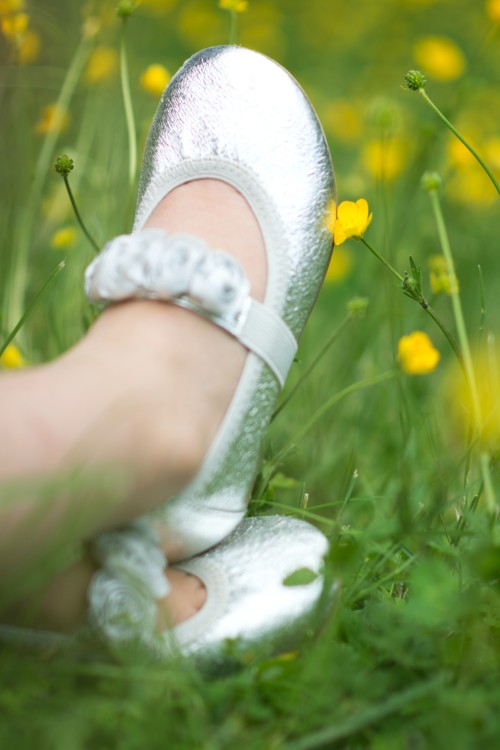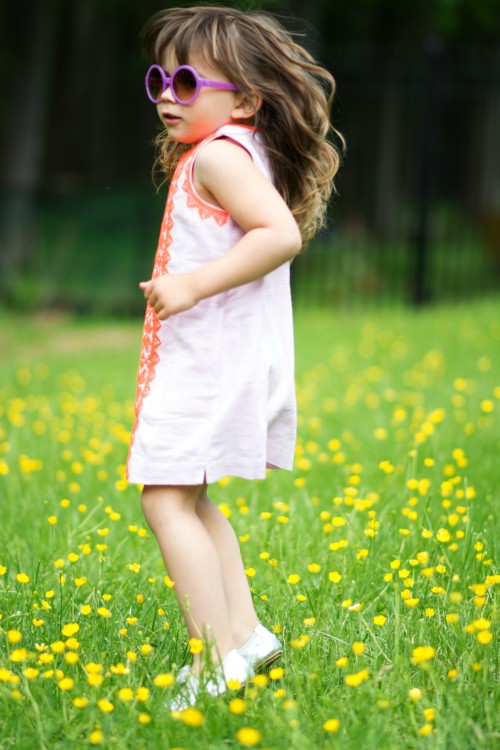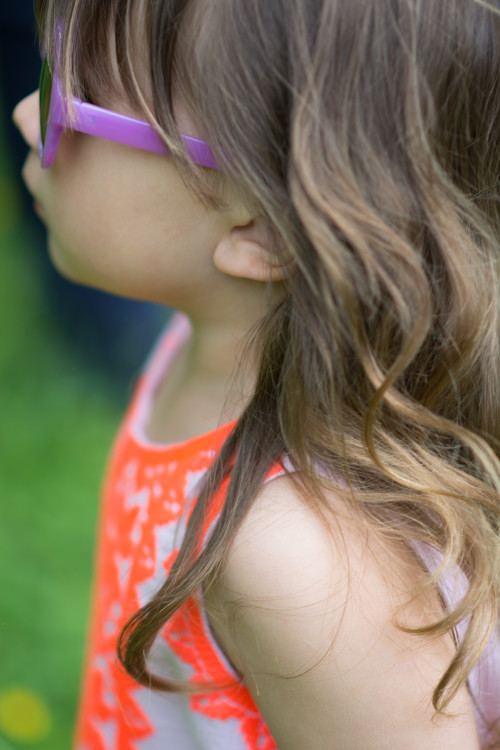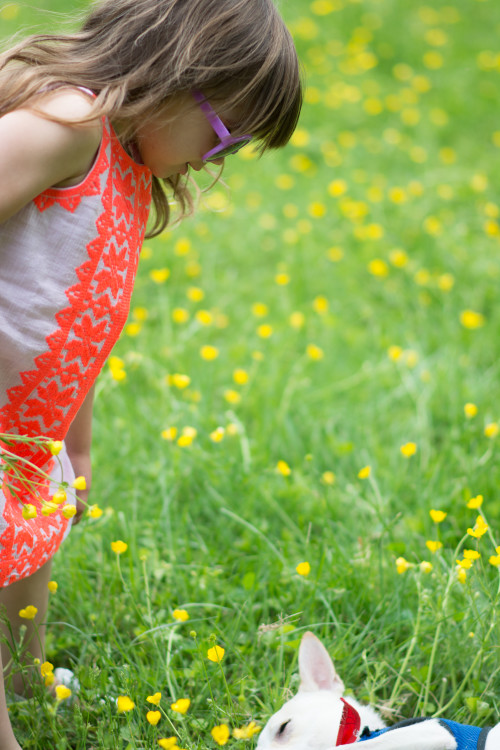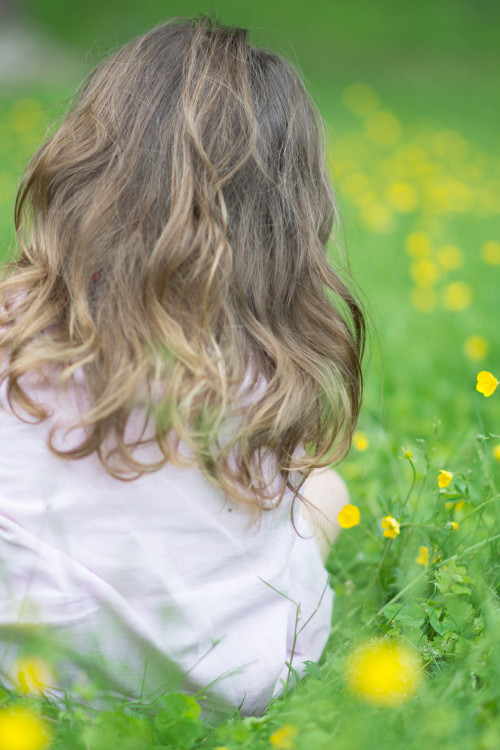 Here, slightly more casual but also stylish look that my Love definitely rocks. Comfort is usually a priority as far as dressing Kaia is concerned and this outfit, in my opinion, is trendy, cute as well as comfortable. These camo shorts seem to be a great alternative! Needless to say, denim jacket never lets me down… The hat and shoes definitely complete the entire look which goes to the list of my favorite ones.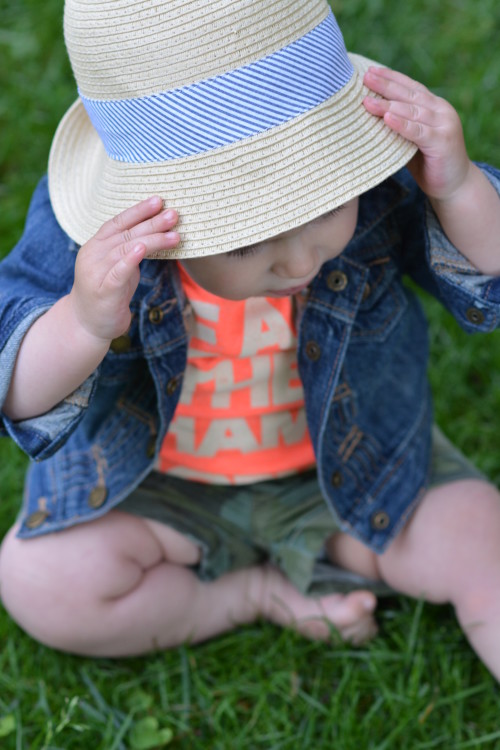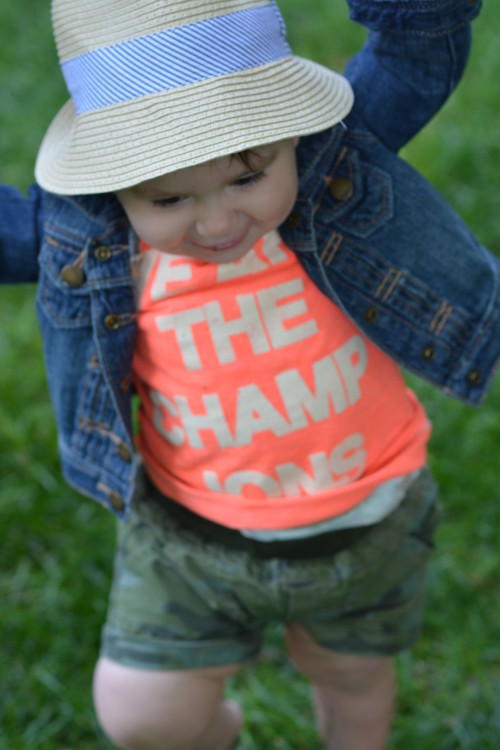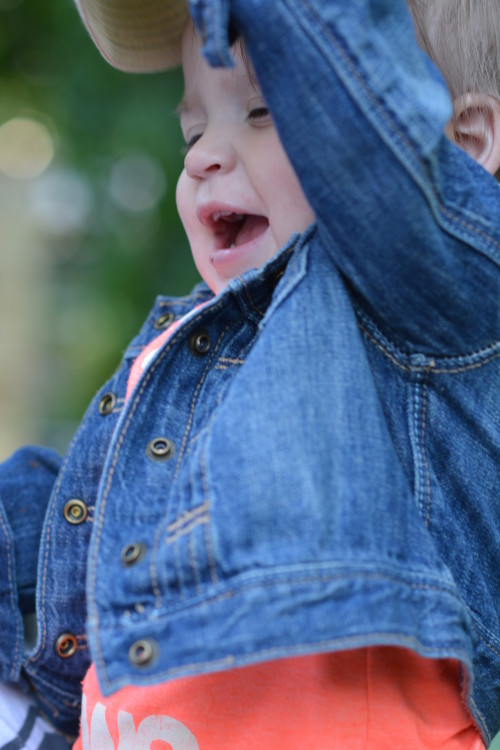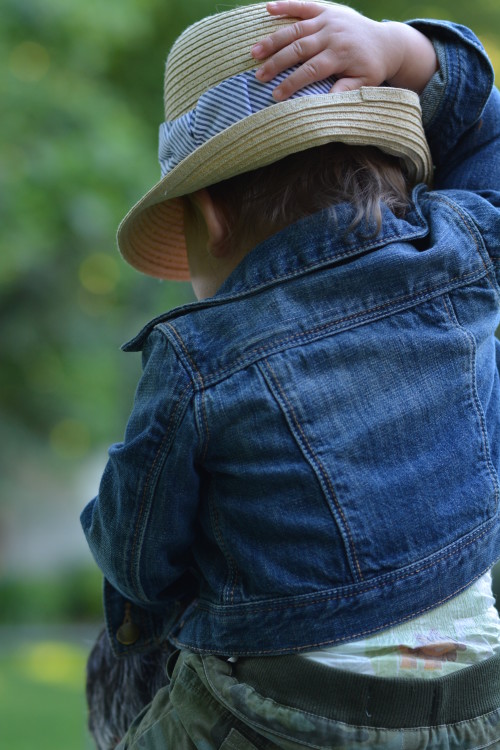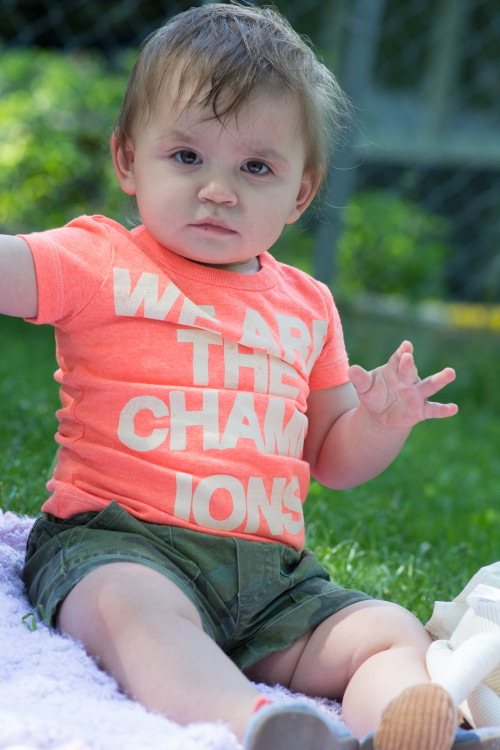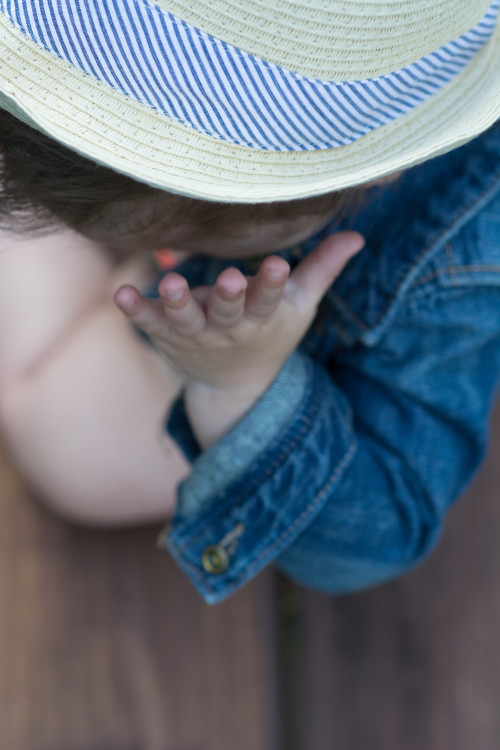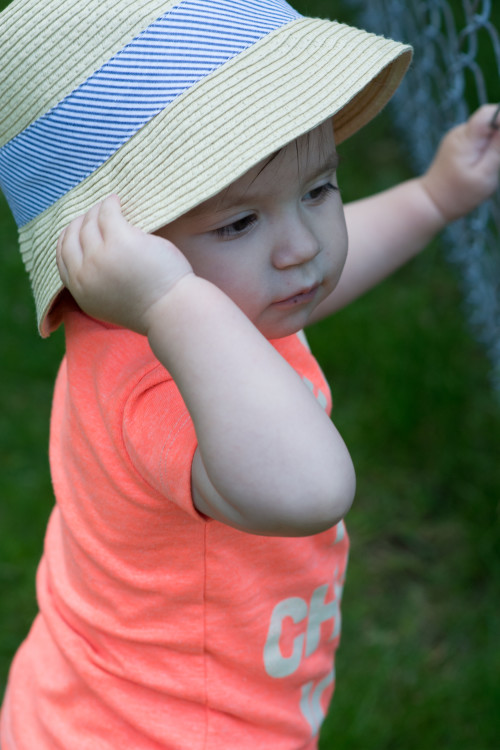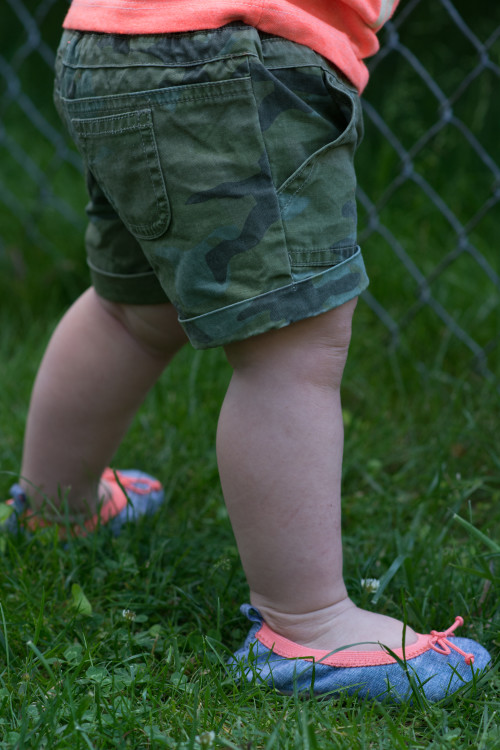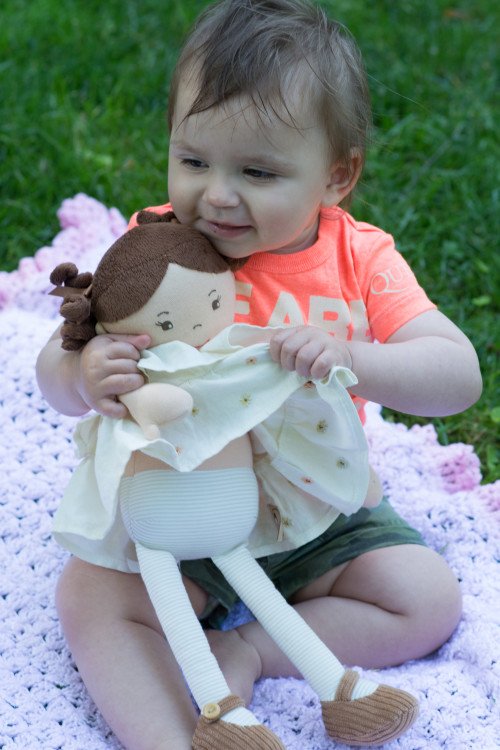 DANIELA:
Dress – J.CREW, Shoes – Calvin Klein, Sunglasses – GAP.
KAIA:
T-Shirt – J.CREW, Camo shorts – Nordstrom (Peek), Jacket – GAP, Shoes – Old Navy, Hat – Old Navy, Doll – Home Goods.