It is official – fall is finally here.. This multicolored time of the year is absolutely my favorite season which I am always impatiently looking forward to. These vibrant colors of red and orange inspire me instantly so I grab my camera and shoot picturesque scenes encountered while walking in a park. That was the plan when we decided to take a stroll with kiddos.  We took a basket in order to glean some leaves and acorns to carry out some projects later on. However, we ended up at a play ground instead. There is an extensive outdoor area provided for children to play in the central part of the playground, therefore overjoyed cocodrillos were way too exited to play and I got the lovely task of trying to find acorns. I found none…
Tiziano was wearing leggings from Izzy&Ferd, clothes for little explorers. I do not quiet remember where I learned about this new brand from (it could have been my lovely PINTEREST), but their garment have cute designs of a very good quality, inspired by sea-theme. The company assures everything is 100% machine washable – I washed it already few times and there is no sign of damage whatsoever. In addittion, all clothes are designed and manufactured in Los Angeles, USA. Because my little one looks so adorable in them, I decided to get one more pair with a different print here.
Hooded sweatshirt that was teamed up with legging, on the other hand, was designed and made in Poland. Their message is "we are rebellious but cute", and the name of the brand is KUKUKIDS. It is simply a perfect sweatshirt. It has a pretty warm inner to wear for chilly days in the fall but is not too thick to put on in the spring. When I first showed picture of Tiziano wearing this Dino hoodie, my friend asked me if that was his costume for Halloween. Really??? Couple minutes later I came to conclusion that it actually could work as a costume considering that he is the only one missing it.
I have been thinking of getting a fury jacket or vest for Daniela for a little while. I did not realize that it was going to be so easy to find one! Zara did not let me down this year at all! This gorgeous vest matches the red legging perfectly.. I noticed fashion is leaning towards fury jackets this fall (just take a look at the windows display…) Perhaps I should consider getting one for myself :-). To tell you the truth, I am growing a little jealous of my daughter's closet 😉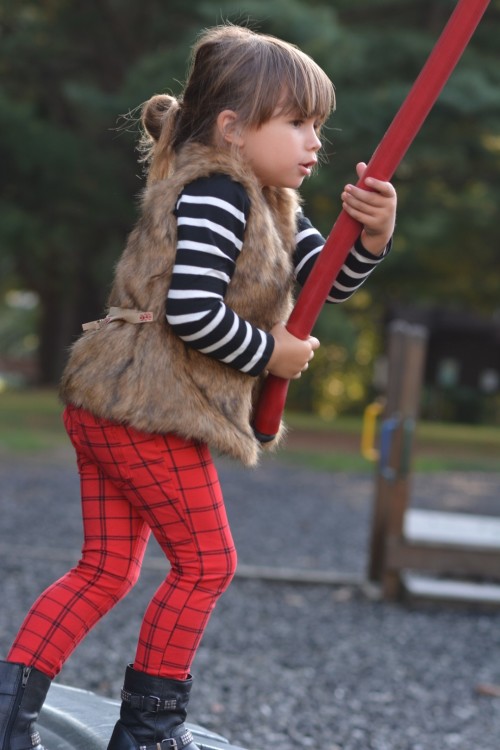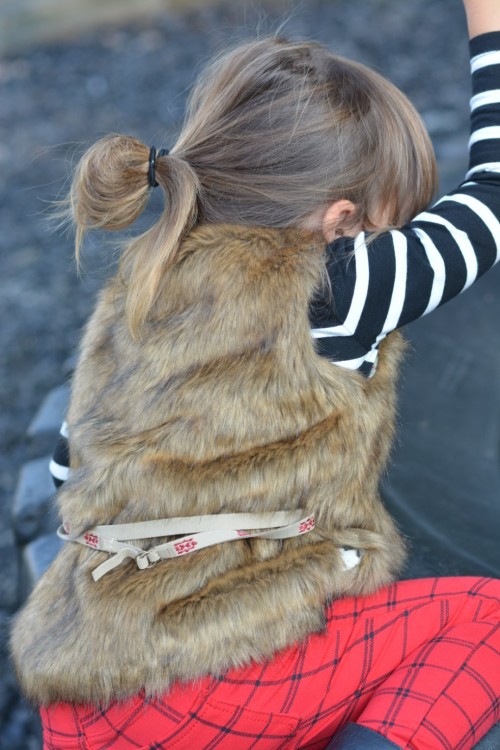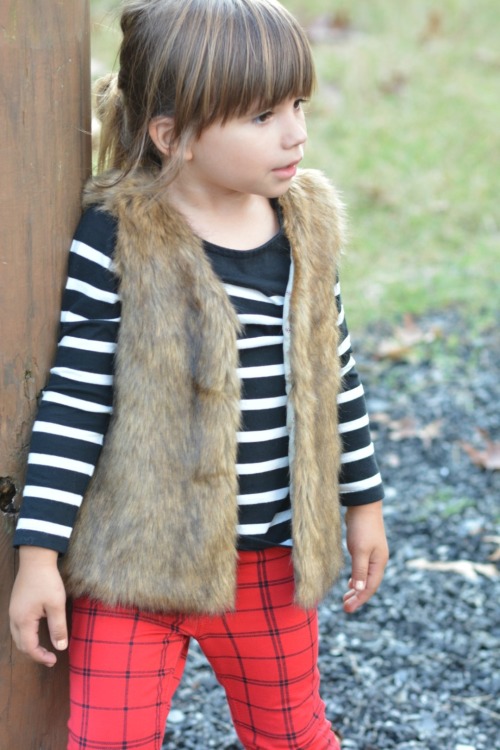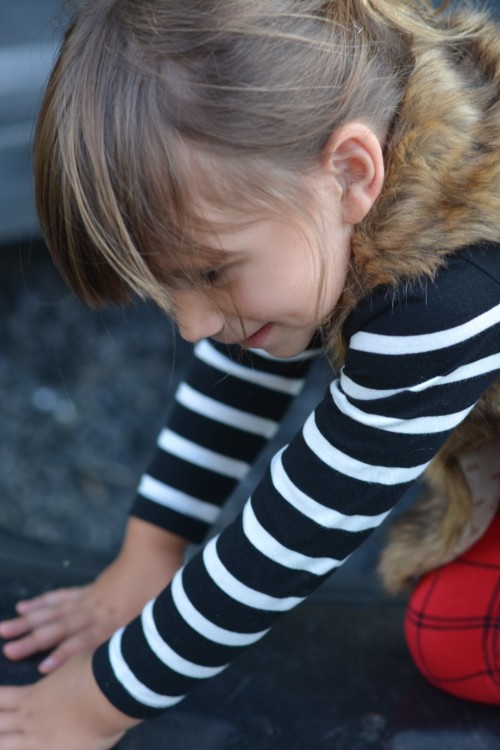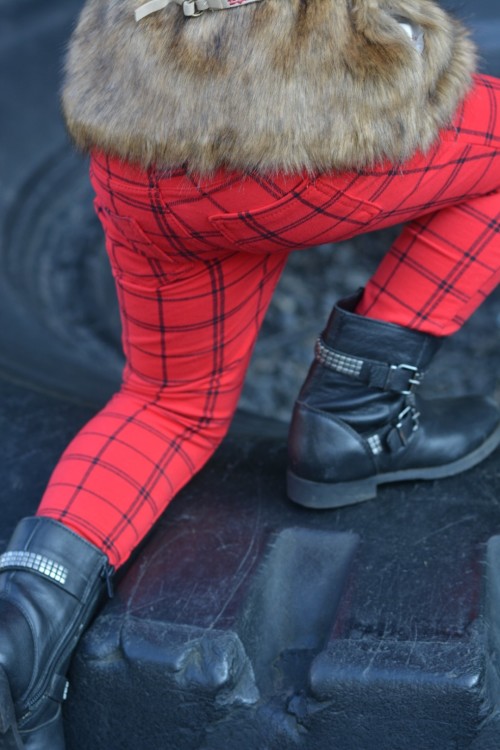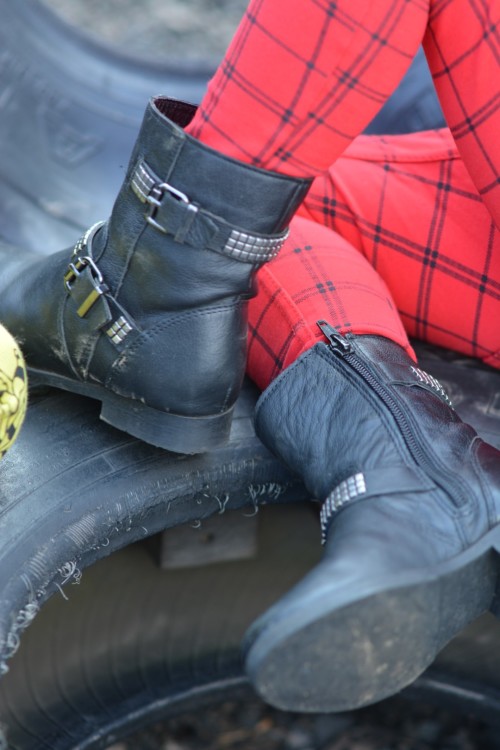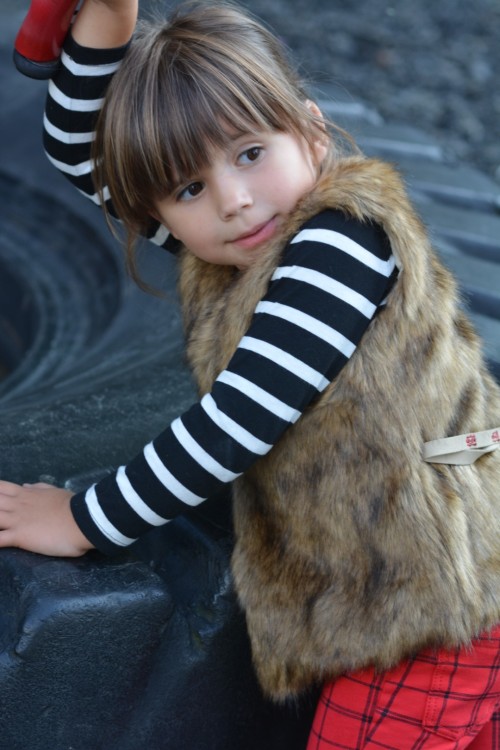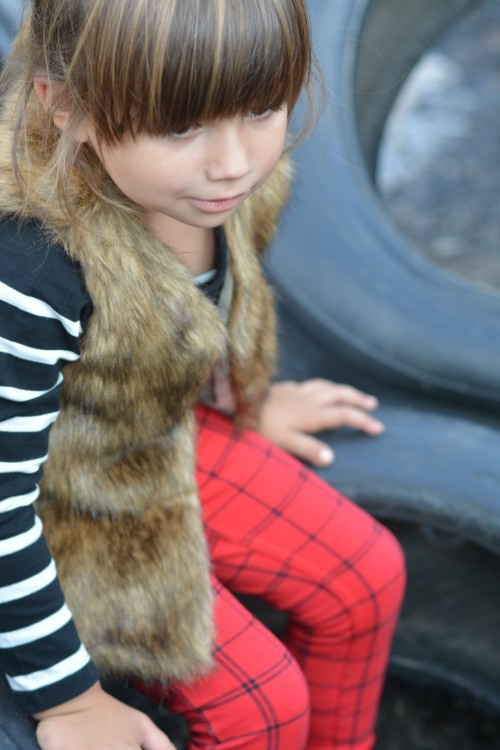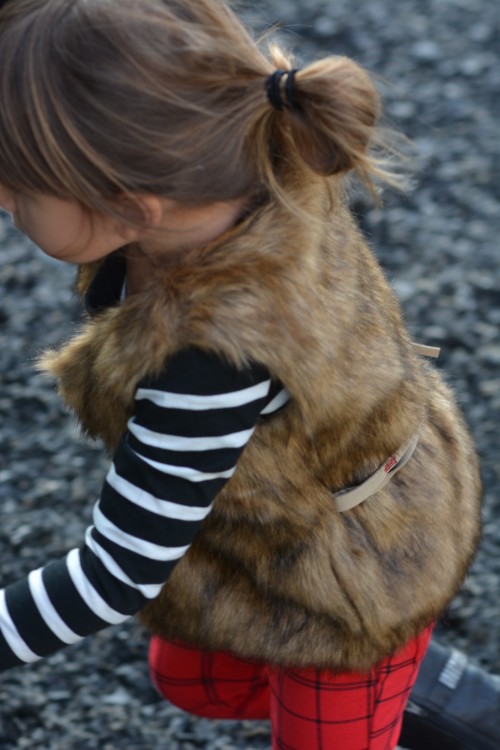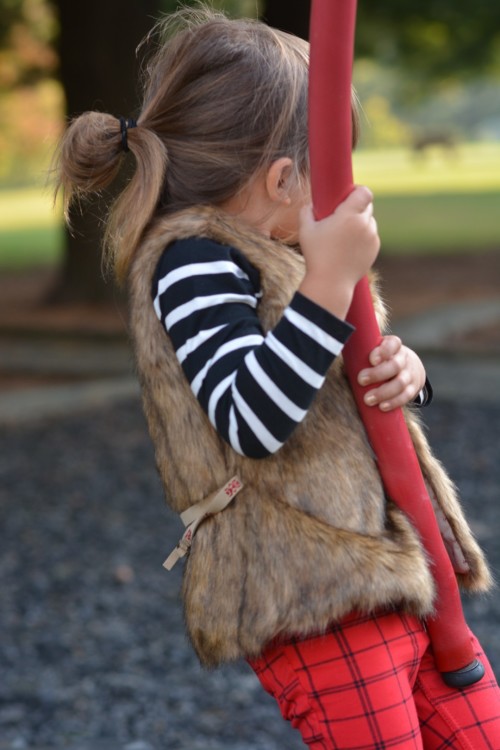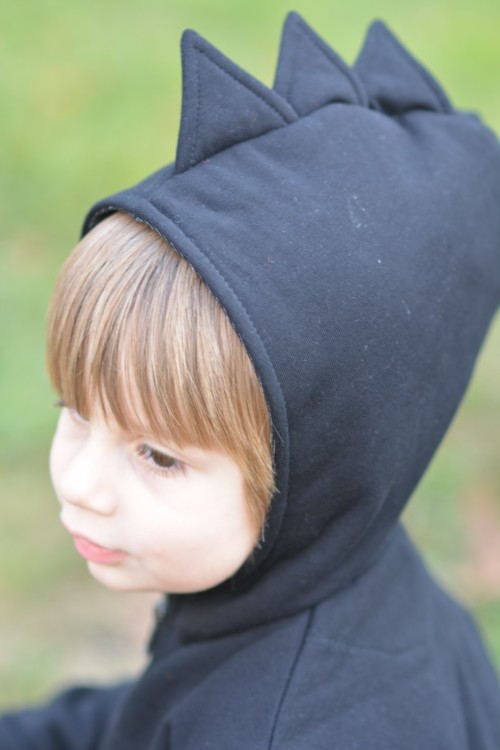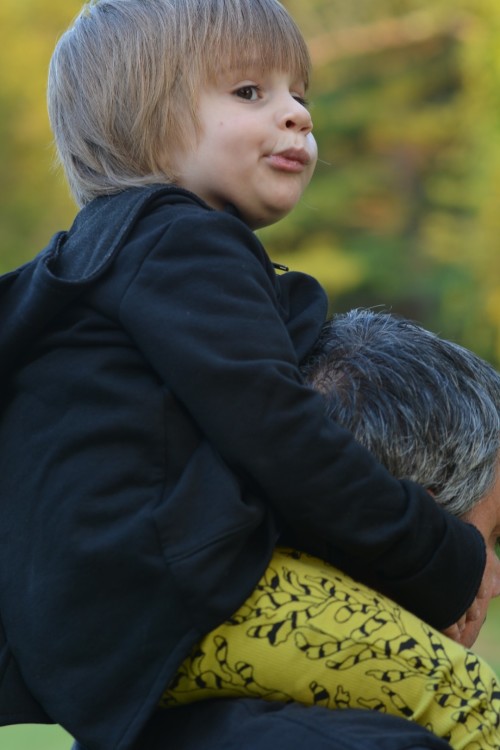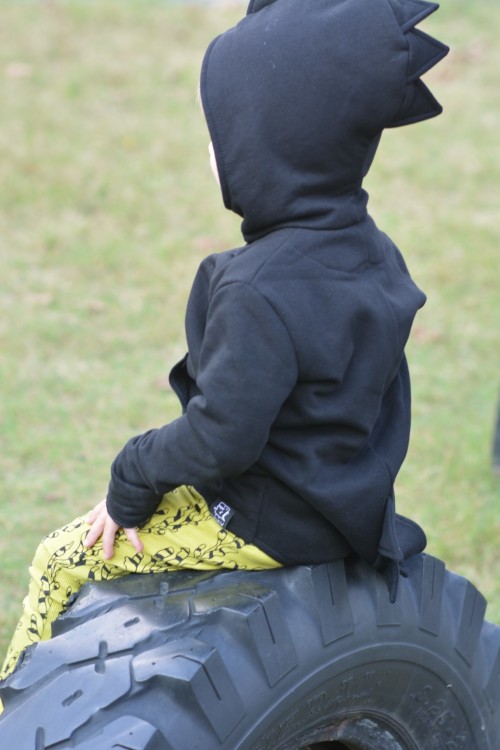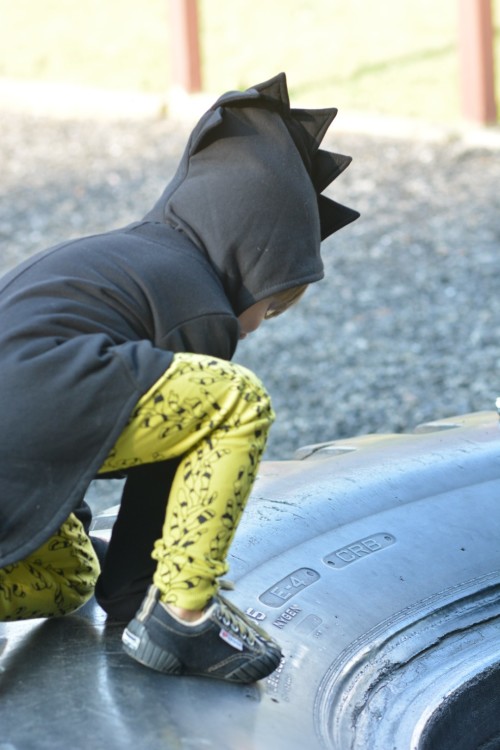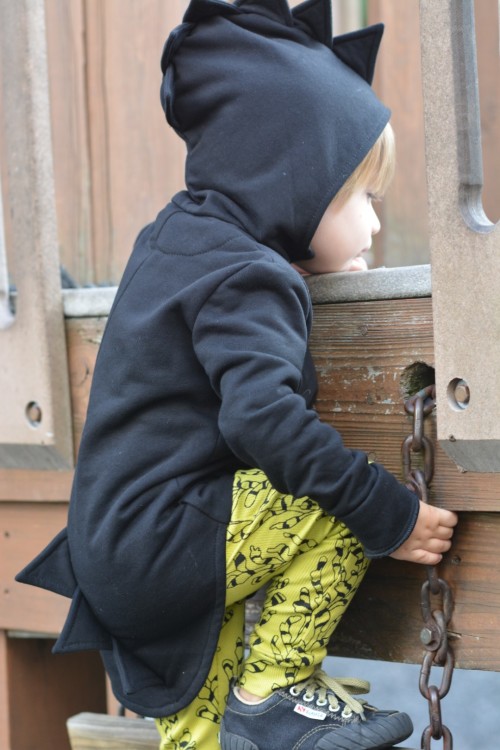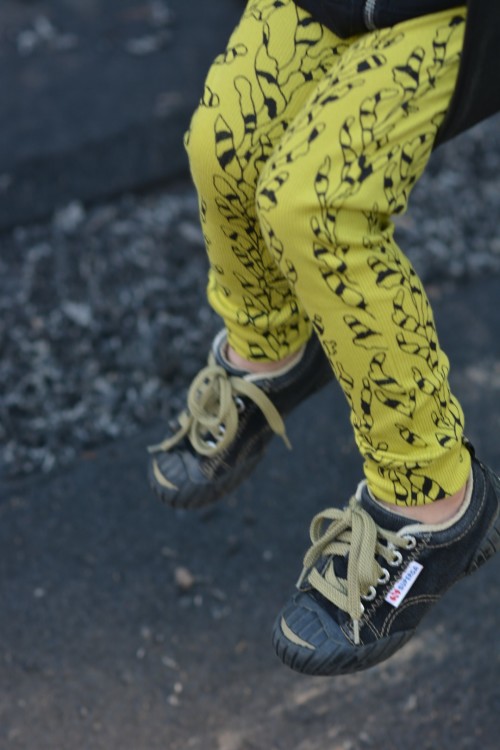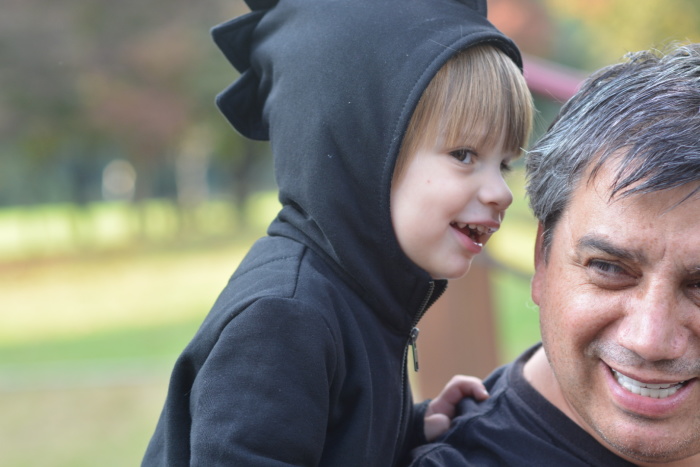 TIZIANO:
                                          Dino hoodie – here and here , legging – Izzy&ferd, Shoes – Superga
                                                                            DANIELA:
                                          Top – GAP, legging – H&M, Shoes – Zara, Vest – Zara.