December 15, 2017
 Happy 'Cyber Monday' Friends!
How gorgeous it is outside today! I.e. we have to get ready and play outside but at the same time it is way too tempting to grab a notebook and start hunting for some online deals. IT IS CYBER MONDAY, after all. I must admit I have already spent some time shopping on  Black Friday – I mainly purchased stuff for my kiddos though. When it comes to buy garments on sale, I buy only those I really, really like – attempting to keep my house in order and avoid cluttering. I came across so many new kids wear brands such as: WataCukrowa (translation: cotton candy), Kindred OAK, Tiny Whales and many, many more. Some of them US based while some are from my mother land, Poland. Because I am slightly impatient , I love domestic brands slightly more ;-), due to short shipping time – so looking forward to goodies for Daniela and Tiziano to arrive.
These pictures were snapped when we were blessed with beautiful weather just before Thanksgiving. 70F outside – I could not just stay home! Nibbling my fingers, I grabbed my lovely camera and captured these unforgettable moments of my little munchkin who took little time off from photo shoots.
 Let me begin with saying: I loooooove when toddlers wear skinny jeans – a d o r a b l e ! Kaia wore this cute, fury vest which I was so excited to put on her. Unfortunately, she was a lot less excited than me. To be completely honest, she could not wait to take it off. Even chocolate bribery method aborted. I was so disappointed but this is the 'beauty' of working with toddlers

.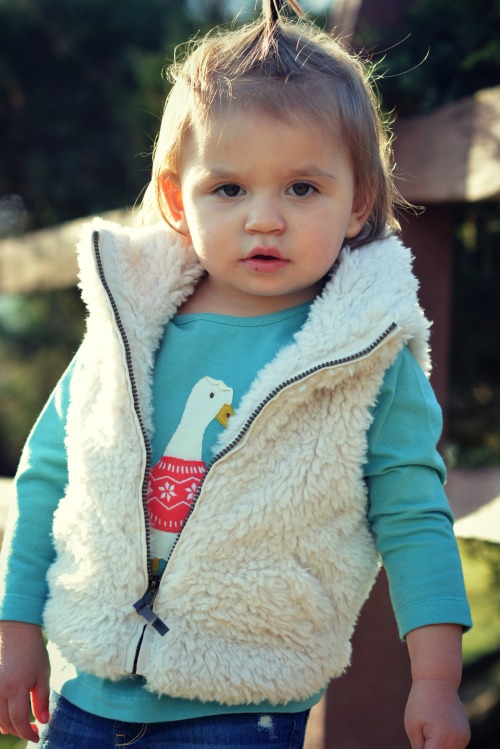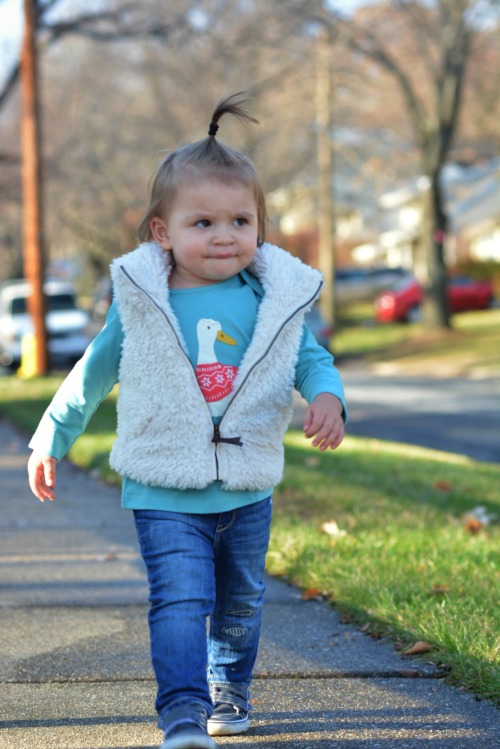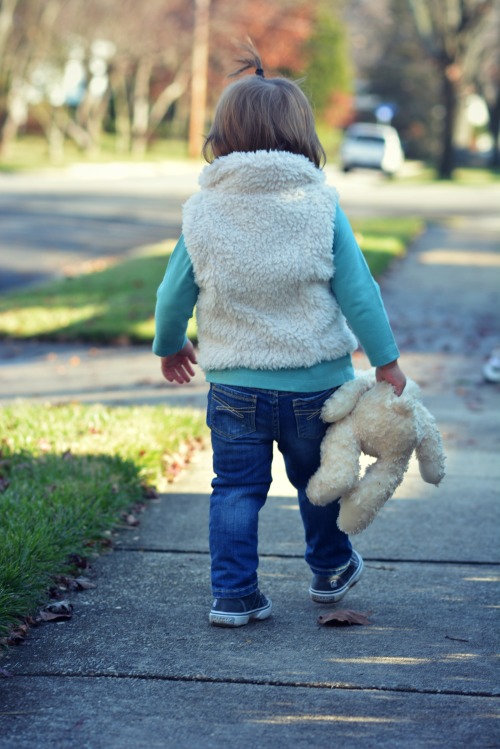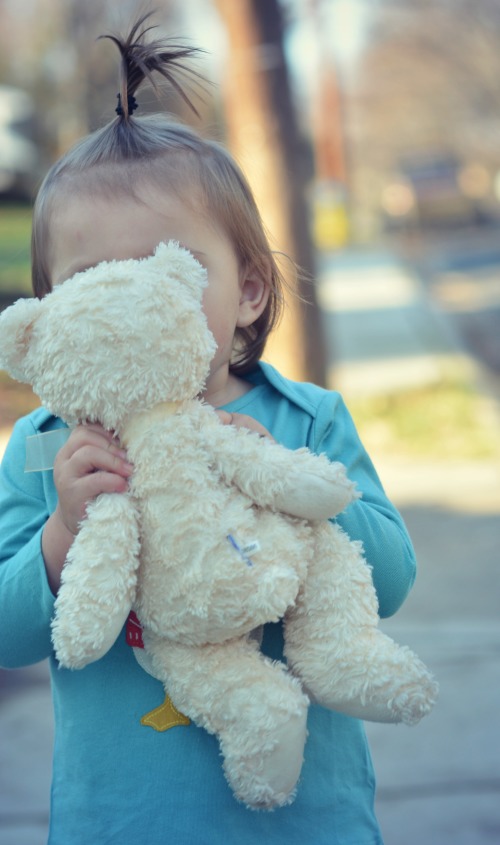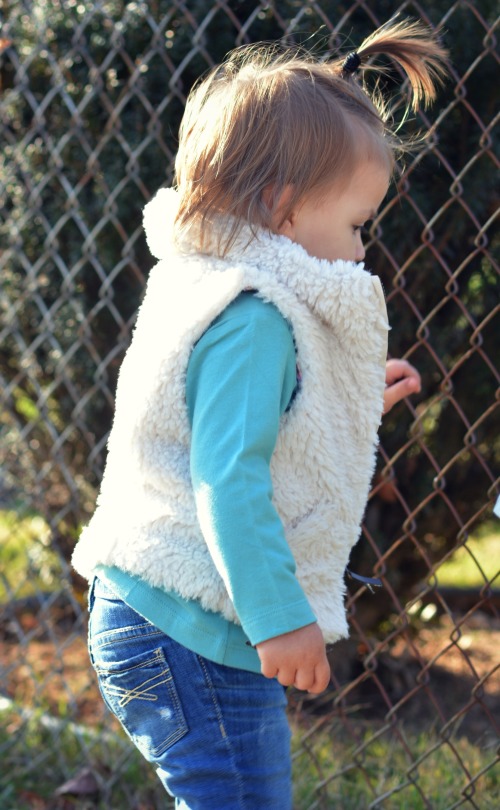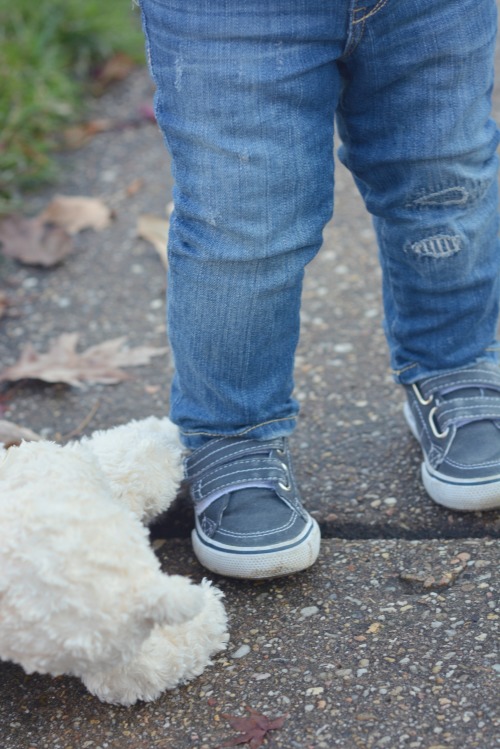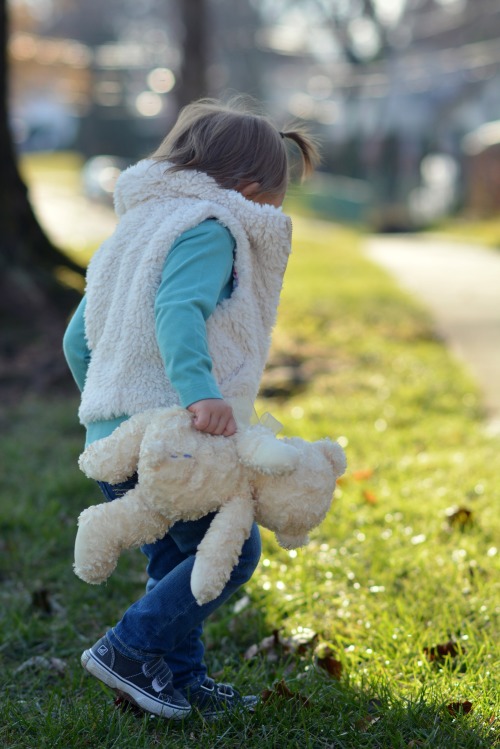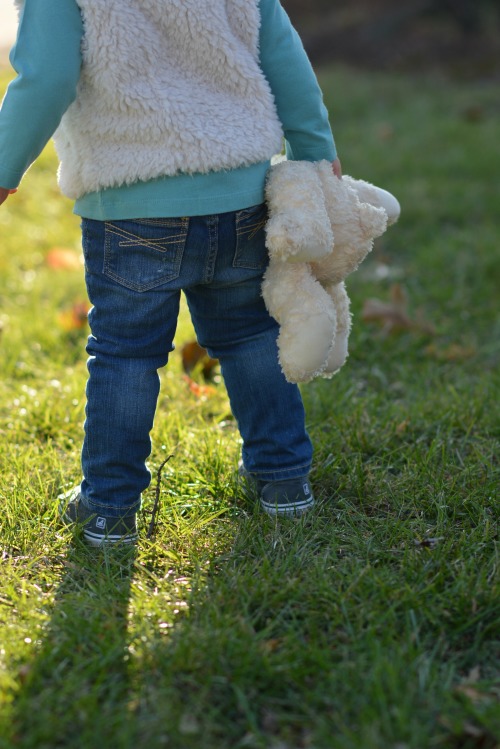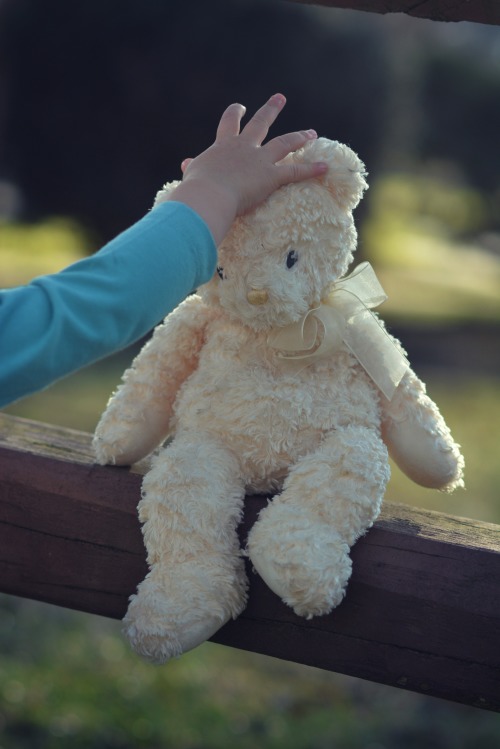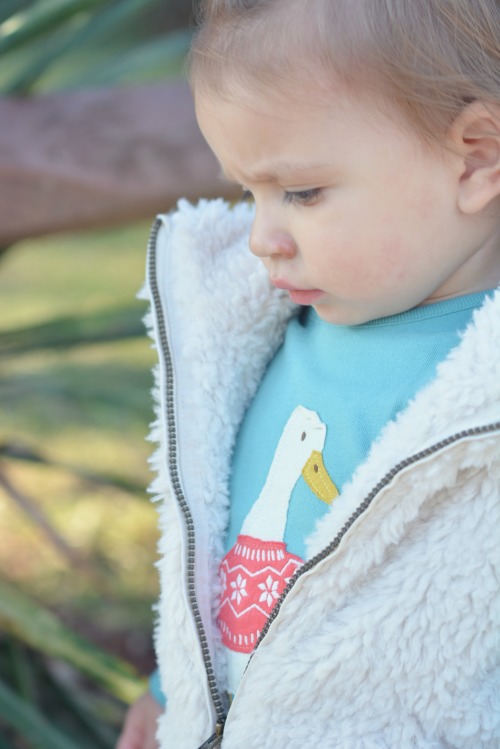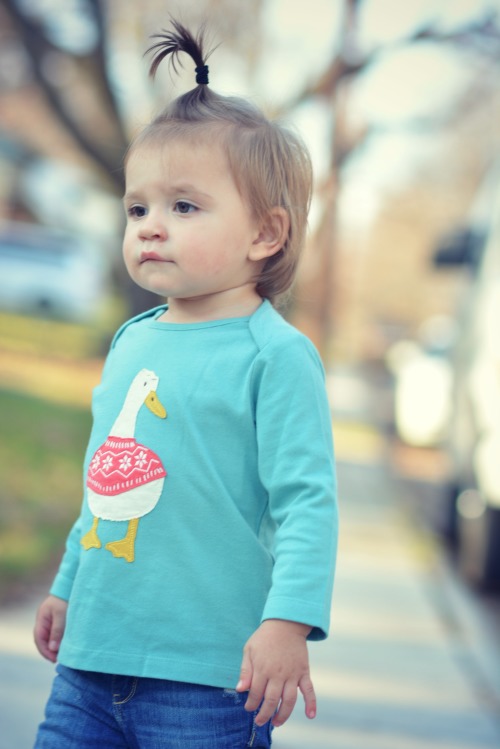 Kaia:
Vest-H&M,    Top- Mini Boden (here),   Pants- Gap,   shoes- Sperry  Top-Sider