Happy Weekend Friends!
Even though I adore fall, I cannot help but wonder when snow is going to fall, making everything outside icy-kissed. I do not kow why maybe because it is getting colder outside, trees are losing their gorgeous leaves and are getting naked or maybe because Thanksgiving is around the  corner and then it is Christmas… I can nostalgically recall last year when ground was covered in a blanket of pillowy white puff, house was abundantly decorated, fire place on and scent of cinnamon lingering in our house. Pure magic. Maybe that is why…
Yesterday, Daniela and I took a stroll to a coffee shop. When there is an option for a hot chocolate, I do not need to ask her twice – shoes are on in no time!  Her favorite spot to go is Starbucks because she can get additional treat such as a cake pop. Although we make them at home and these are much, much taster, she just drags me to buy one (must be pink!). The weather was favorable so she could wear this adorable, fuzzy sweater-jacket that I purchased at J.CREW a few days ago with 20% off (lovely semi sales..). I must tell you it is really warm, made of alpaca wool and nylon – perfect for days when heavy coats are too much to wear. What is more, she feels comfortable wearing it and it does not refrain her from playing at the playground. I bought this sweater two sizes up on purpose, to get the oversized look. Then I paired it with Tiziano's scarf and hat from Zara to achieve more casual look. As I have been into grey color recently, I am in search of a sweater in that color but I could not find one that will satisfy my taste. Therefore, I subconsciously got one for my daughter (lol).
Thank you for stopping by and have a blissful weekend!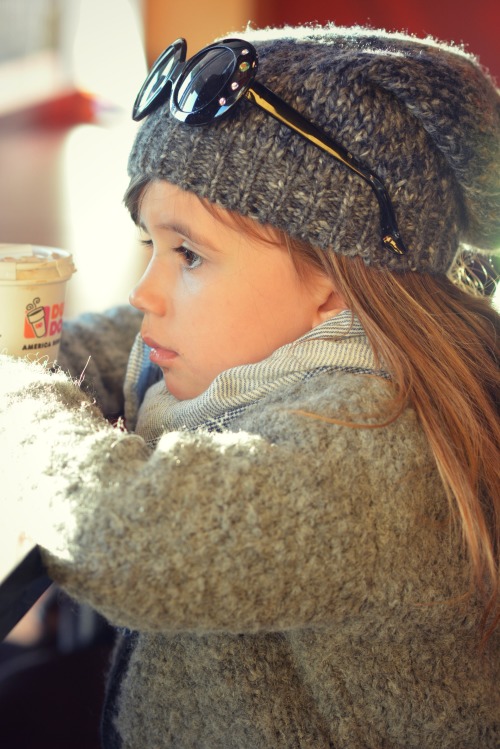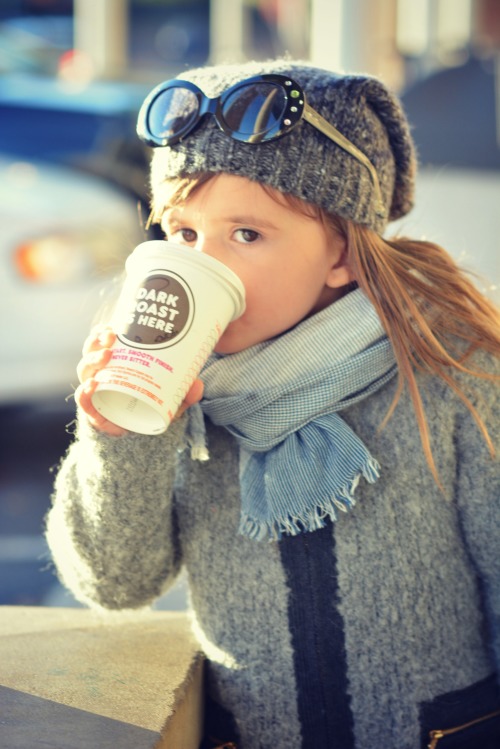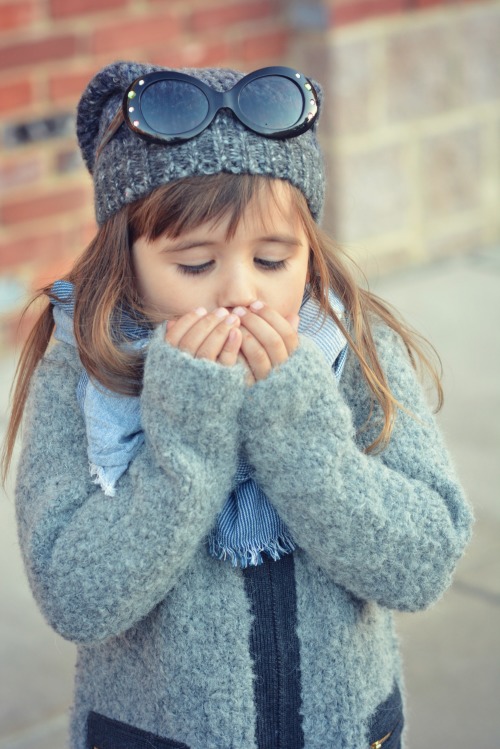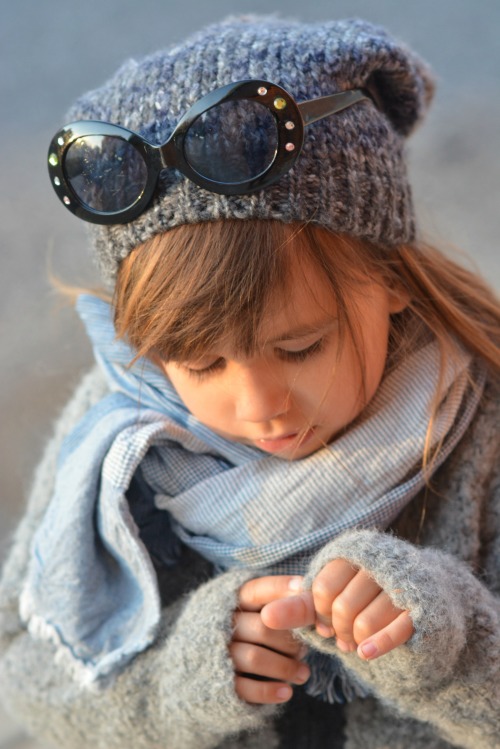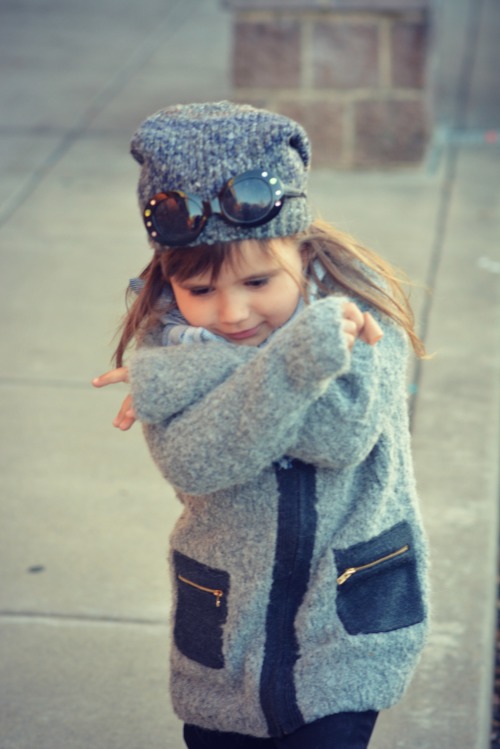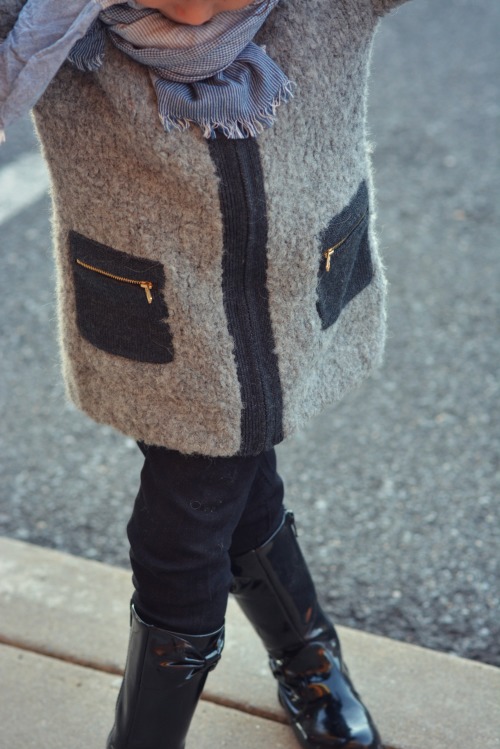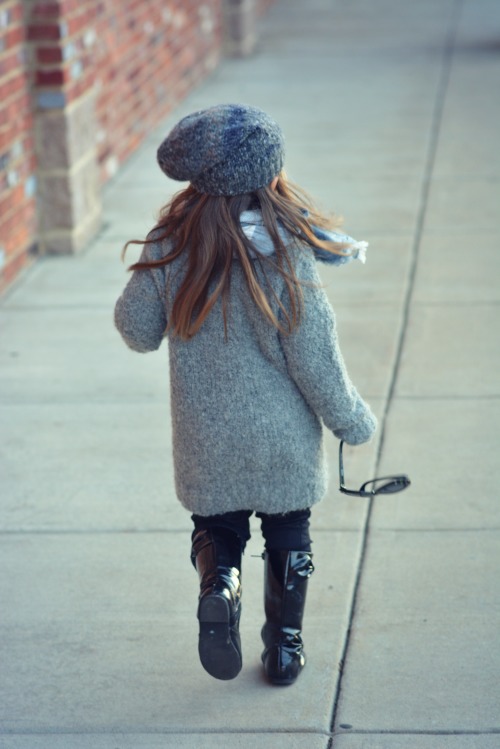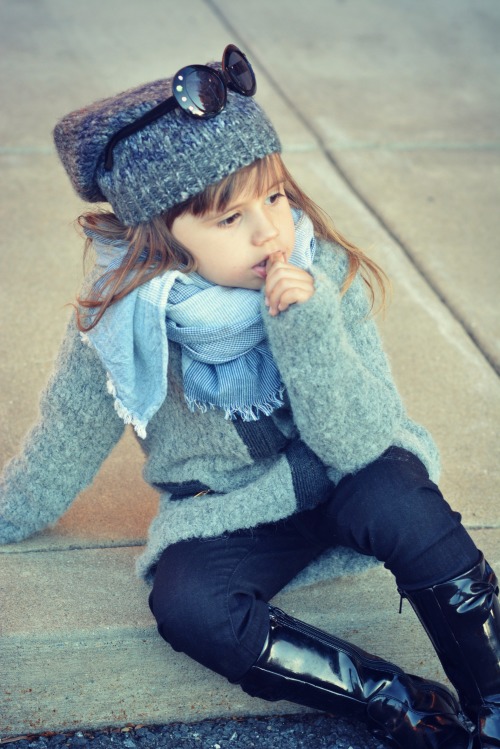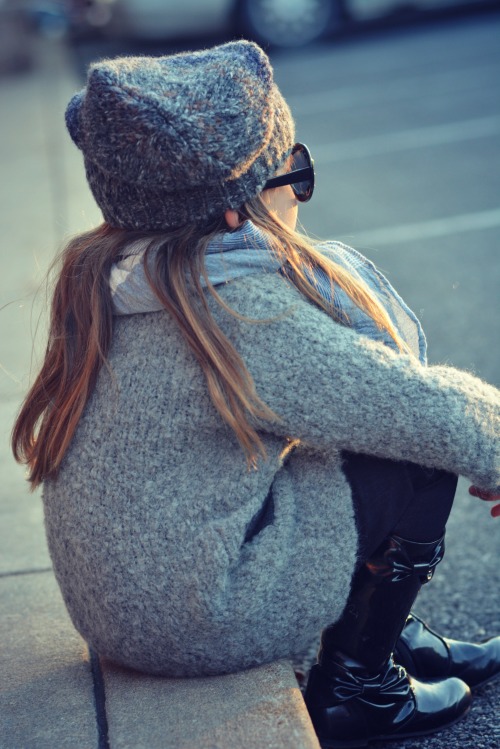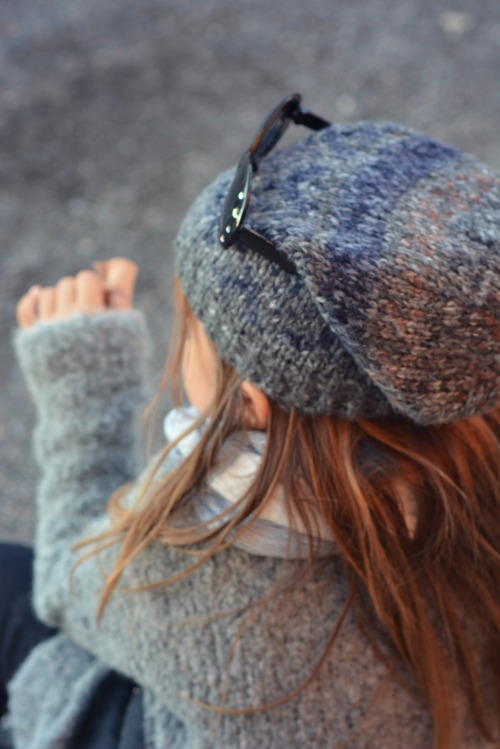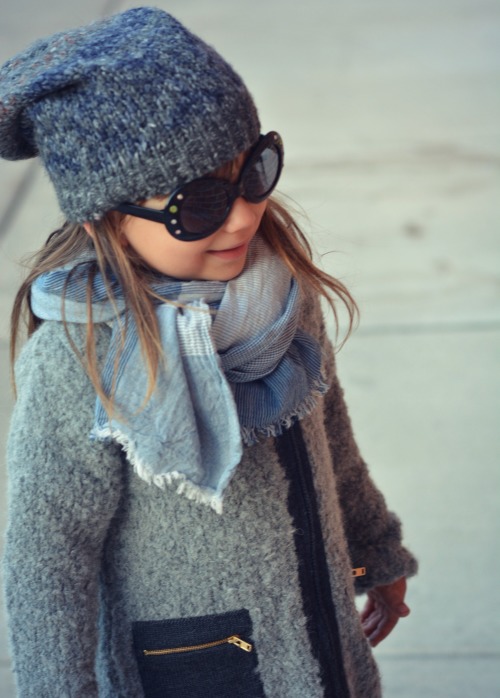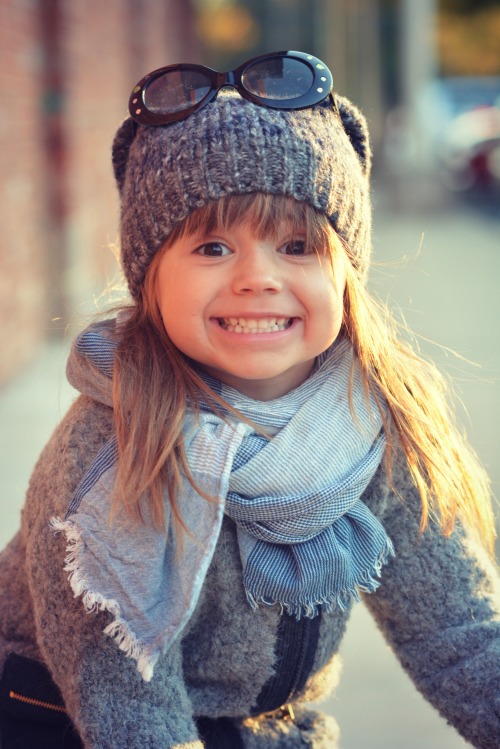 DANIELA:
                        Sweater – J.Crew,      Pants – Target,      Boots – Gymboree (old collection),            Scarf – Zara,     Hat – Zara,    Sunglasses – Gymboree